Electrical safety audit and Assessment firm in Bangladesh
Electrical Safety Audit is a process of examining the security of electrical installations for any industrial unit or organize action. Electrical Safety Audit firm in Bangladesh has to be performed by inquiry, inspection, testing, and verification. Electrical Safety Audits tend to be conducted by experienced professionals who have the ability to assist clients in reducing risk as well as help to ensure compliance with applicable Safety Standards along with applicable Regulations.

What are the electrical hazards handled by a safety audit firm?
Electrical hazards are continuing to threaten the safety of people of the world including Bangladesh. The properties are in the form of shocks, burns, injury, fire, and explosion-related hazards. With electricity which is having an indispensable part of our life, electrical risks are becoming to be managed effectively. As an Electrical safety audit firm in Bangladesh, we have professionals who can conduct such audit projects so effectively.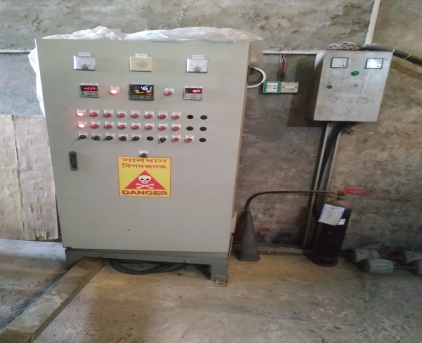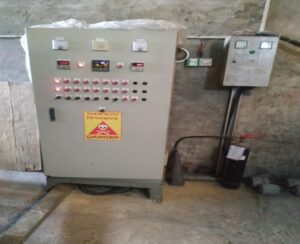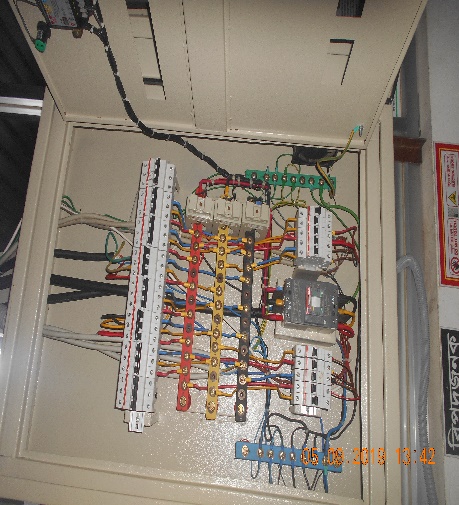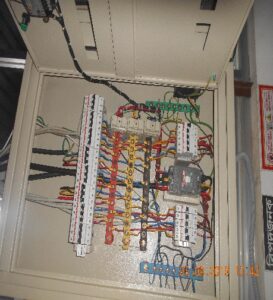 In process industries, fires due to electrical reasons are very common, especially in the industries of Bangladesh that are more into handling flammable chemicals. In the industries of services, it's really common too. Here the services industries such as information technology, telecommunications, banking, and other commercial establishments. On the other hand business interruption that faces losses due to electrical hazards such as a fire in the server room, damage of expensive communication equipment, loss of data, fire in cable gallery, and others can be substantial.
What are the work scopes of an electrical safety audit and Assessment firm in Bangladesh?
Typical scope of studying Electrical safety audit-
Verification of statutory compliance along with respect to the responsible Electricity Authority or Bangladesh Electricity Rules.

Physical inspection to identify electrical related hazards (shock, fire, explosion, overloading) and to suggest regarding electrical safety solutions.

Review regarding the plant lightning protection system such as-need, adequacy, installation and maintenance.

Review all the static electricity hazards in the applicable plant operations.

Review all the area which are hazardous as a classification and selection of flameproof electrical equipment in the plant, along with the maintenance aspects.

Review of electrical preventive on the respective maintenance system which includes tests, documentation, history cards.

Review all the electrical accidents as well as the near misses in the plant that identify the root causes

Review of electrical systems and procedures for example-work permits, interlocks, lockout tags and others.

Review of the necessity of given to Electrical safety audit in the company safety policy, safety committee, continuous electrical risk identification and more.
Assessing the integrity of insulation of cables those are carrying out insulation resistance tests on a sample basis.

Review of the earthing system that includes installation & maintenance aspects, all the including sample earth regarding  resistance tests

To identify areas of overloading which are carrying out load current measurements that need to be compared against cable current which is carrying capacity calculation in

various ways.
Electrical Safety Documents
We will need the necessary documents from you for the electrical safety audit
Electrical Single Line Diagram

Design of Lightning Protection System

Thermograph Survey Report

Earth Pit Resistance Test Report

Insulation Resistance Test Report

Transformer Oil Test Report

Preventive Maintenance Program and Schedule

Electrical Safety Training Initiation Documents.
Conclusion
Electrical safety should be considered a fluid process. It may seem like every time you feel as though you have it all figured out, something may pop up that teaches you broadly just how much you have yet to learn. By reflecting on what spent well and what maybe didn't spend so good, you can look back on the year and identify the learning opportunities that reinforce our strong suits. And as we look back on the years, we see ourselves as a successful Electrical safety audit firm in Bangladesh. However, please note that the inspectors of EMS engineering Technologies will be taking pictures and will also examine and assess your personnel and workplace procedures. Thus, EMS engineering Technologies will require all current records on keeping on all electrical maintenance personnel down to the maintenance shops, their tools, meters, PPE, workplace standards, and maintenance record keeping and PM procedures. The Inspection/Report will itemize observations in which our professionals can conduct such audit projects so effectively.